The Home of Sticky Toffee Pudding
Our Sticky Toffee Pudding range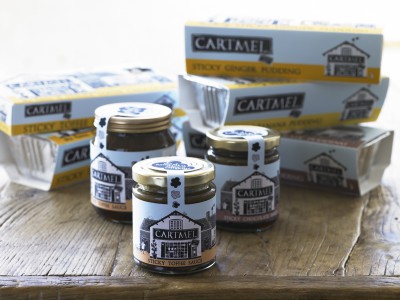 Our award winning Sticky Toffee Pudding remains number one with our fellow pudding lovers, although most people agree that all of our puddings taste great.
We have certainly been treated to a wonderful long summer this year, however, over the last couple of days we have seen a dip in the temperatures and our thoughts turn to the darker, colder nights and 'comfort food'
We will soon be saying goodbye to our Summer Fruit Pudding, it's been popular again this year so will be back in 2015.
Apple season is now in full swing and there's nothing more comforting than an apple crumble, treat yourself to our Sticky Toffee Apple Crumble, ours is a twist on the traditional crumble recipe
We  have already started to bake our Nostalgic Black Forest Pudding and Festive Sticky Figgy Puddings they have between six to eight weeks chilled shelf life or can be frozen for six months if you want to be super organised for Christmas!
---
Hand Made in the Lake District

We started baking Sticky Toffee puddings in the back kitchen of our Village Shop a good 20 years ago. Word soon got out and it seemed like everyone wanted some, so we had to move to a bigger kitchen. But however busy we are, it's still handmade, and there's still nothing to match it.
All our puds are made by hand from 100% natural ingredients. We still sell them in the our Cartmel Village Shop in the Lake District. But if you live a bit too far away to pay us a visit, you can also get them in independent fine food shops across the country, as well as in Booths, Selfridges, Waitrose, Harvey Nichols and Fortnum & Mason.
---
Buy online, in store or from your local shop

As well as our famous Sticky Toffee Pudding, we sell a range of yummy puddings, crumbles and sauces. You can buy our puddings and sauces online, in our village shop and from fine food shops and delis.
 Want to find your local stockist? Get in touch and we'll find it for you.